cAPI
Production Ready, Infinitely Extensible, Amazingly Powerful...
Extensible Joomla RESTful API Platform, GPL Open Source
FREE access to cAPI Core - yours to keep forever
Get Started
Buy Now
Built on a solid platform
Powered by the awesome Slim PHP micro-framework
JSON REST API - Powered by Slim micro-framework - cAPI is an extensible platform for building robust RESTful web services built with Joomla CMS.
Secure
Secure access via token, Joomla groups or 3rd party authentication plugins!
Manage
Leverage robust Joomla ACL to control access to any add-ons, routes or request-types.
Extend
Take advantage of our growing library of API service routes plugins.
Control
Built-in API rate throttling can be configured globally or an a per-token basis.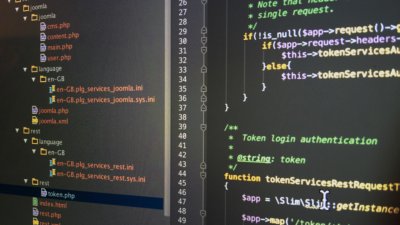 Up and running in minutes!
cAPI empowers you to turn your Joomla website into a service to manage SSO, integrate with enterprise infrastructure, power mobile apps and more! Subscribe to get instant access to cAPI Core and discover new add-ons to supercharge this amazing toolkit.
We Did The Work
So you don't have to
Signup for our newsletter!
News